THE #1 ENTERTAINMENT DESTINATION FOR

HORROR
---
20+ million

annual website audience
---
2+ million

monthly podcast downloads
---
20+ million

Bloody Disgusting TV viewers
---
1.6+ million

social Footprint
---
2.5+ million

monthly in-app pageviews
---
10+ thousand

monthly on-site user comments
© 2021 Bloody Disgusting, LLC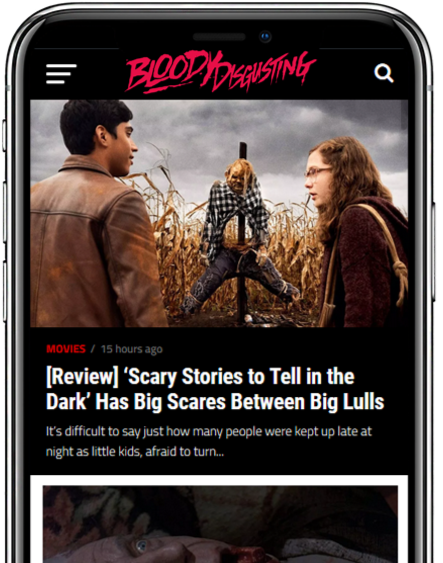 20M+
ANNUAL AUDIENCE ON
BLOODY-DISGUSTING.COM
---
"IN A FIERCE MARKETPLACE FOR GENRE, SITES LIKE BLOODY-DISGUSTING.COM ARE KING."

-WASHINGTON POST
---
20+ million

annual website audience
---
2+ million

monthly podcast downloads
---
20+ million

Bloody Disgusting TV viewers
---
1.6+ million

social Footprint
---
2.5+ million

monthly in-app pageviews
---
10+ thousand

monthly on-site user comments
SOURCES: Web audience: Google Analytics, Podcasts: Acast, Social: Facebook, Instagram, Twitter, YouTube ssubscribers as of May 2020, App: Google Analytics, Comments: Disqus
THE HIGHEST TRAFFIC

We serve 5.4 million pages to 2.1 million unique visitors each month, and generate an additional 2M+ pageviews in our mobile app.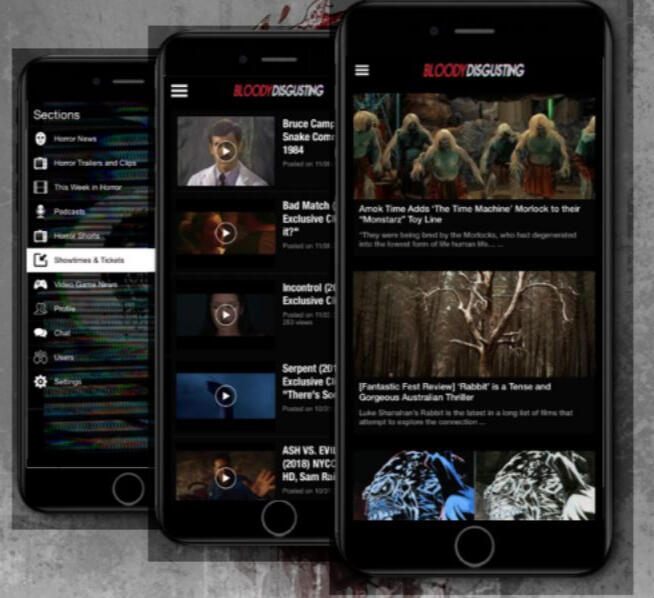 "IF BLOODY DISGUSTING WERE A HORROR FRANCHISE, IT WOULD BE FRIDAY THE 13TH, HALLOWEEN, AND NIGHTMARE ON ELM STREET ROLLED INTO ONE. IT'S SIMPLY THAT HUGE."

-AMC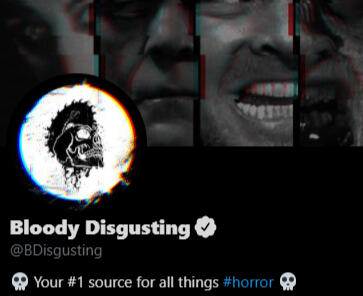 THE MOST ENGAGEMENT

Our authentic social media engagement is unmatched in the genre space, and our on-site community generates over 10,000 comments each month.
MORE THAN JUST HORROR NEWS

Reach dedicated horror fans across a wide network of content including native editorial, social media, podcasts, original video content, and custom integrations.

Let us work with you to put together the perfect custom package.
BLOODY DISGUSTING PODCAST NETWORK
Out network receives over 2 million monthly downloads and our shows appear in the top charts on Apple Podcasts, Spotify and more.
Our podcast network features a wide variety of some of the fastest growing, highest-quality genre podcasts. Get your weekly horror fiction fix with the scary stories from CREEPY, or sit down with THE BOO CREW for interviews with the biggest names in horror. Our network delivers a weekly dose of horror to dedicated genre fans of all kinds.
Reach audiences where they're most engaged.
Podcast listeners spend an average of 6 hours and 37 minutes listening to podcasts every week.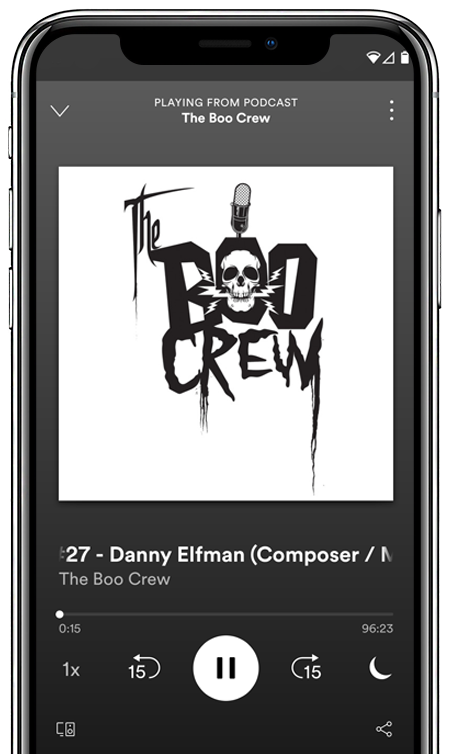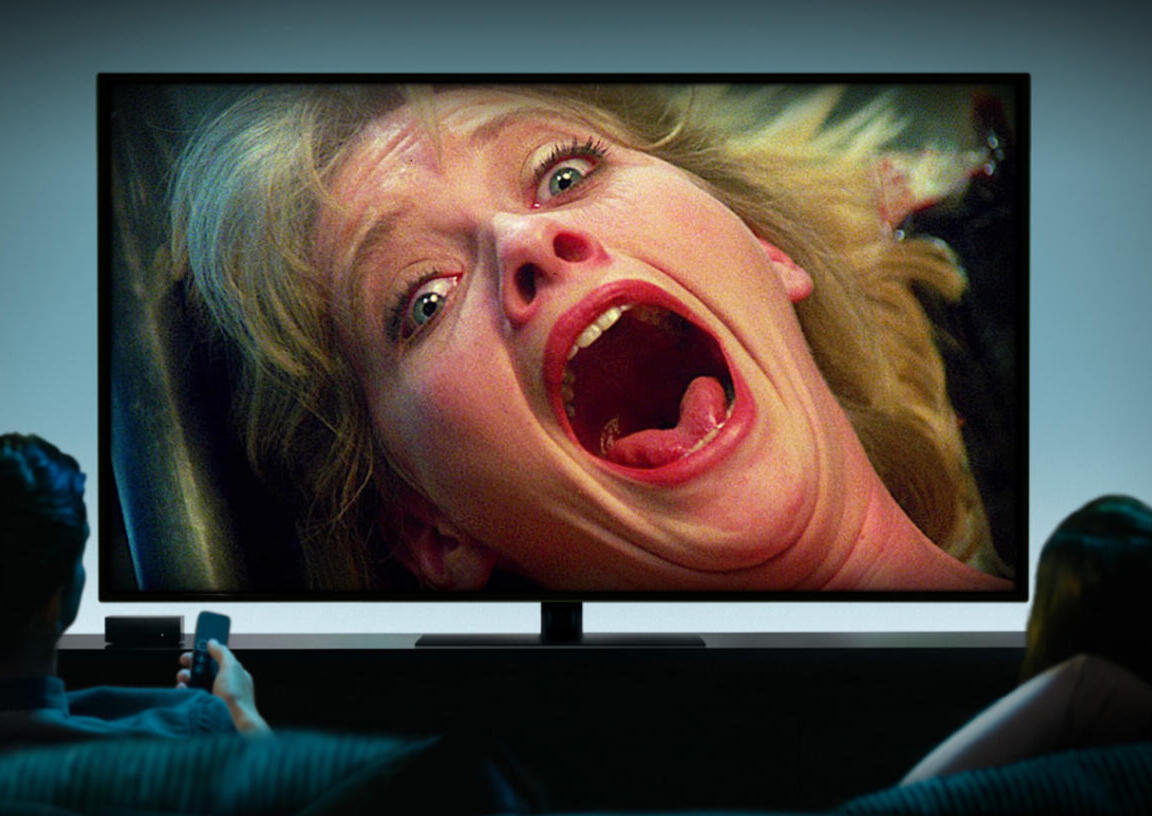 Free streaming horror from Bloody Disgusting. Featuring premium content including feature films, original series, and Bloody Bites short form horror.

Now streaming on The Roku Channel, Playstation, iOS, and androidtv. Started last Halloween, the channel has a dedicated and rabid fan base, with 20 million unique users and 40 million views.
BLOODY DISGUSTING ORIGINAL SERIES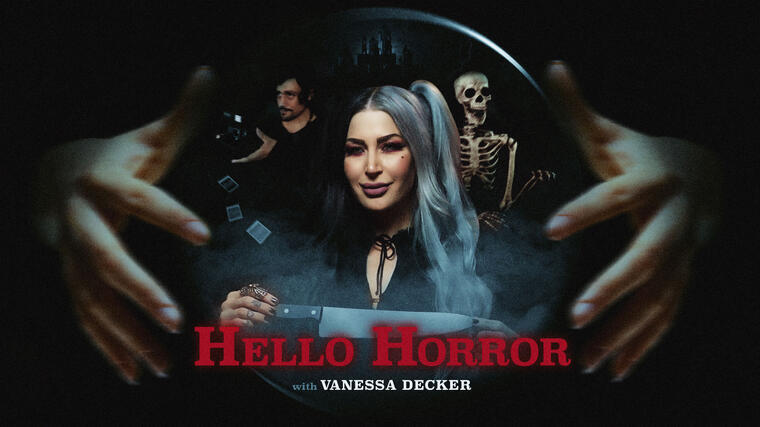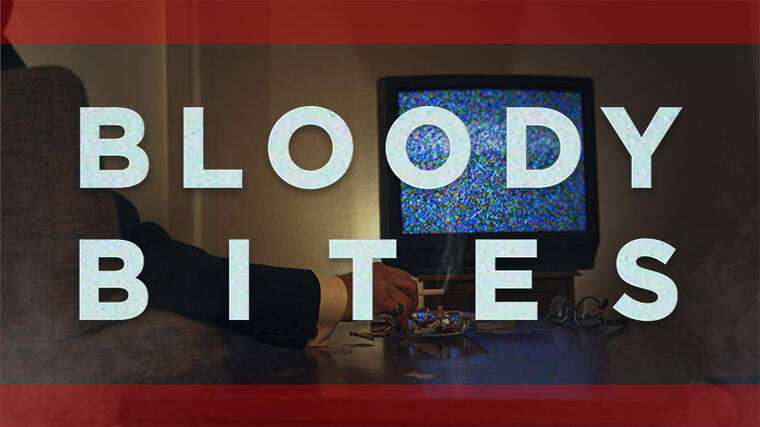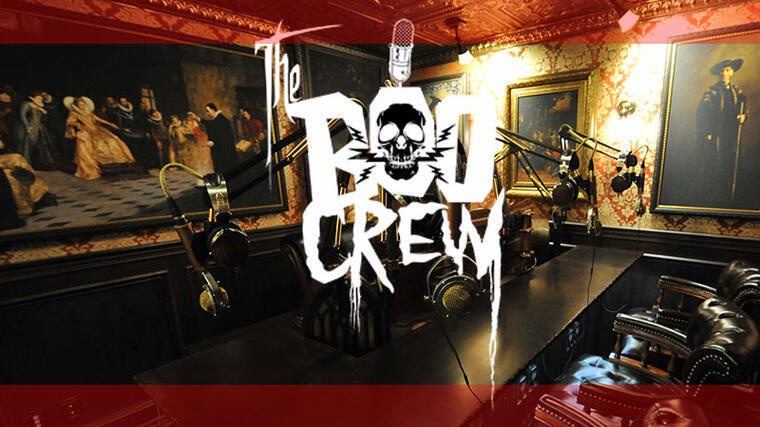 PRODUCTION
DISTRIBUTION
Blood Runs Cold
Chop
Coldfish
Crawl
Delivery The Beast Within
Dementia Part II
Exit Humanity
Fever Night
Gags the clown
Hagazussa
Heavy Trip
Hellacious Acres
Honeydew
Macabre
Outcast
Phase 7
Rammbock Berlin Undead
The Haunting of Helena
The Pack
The Woman
Truth or Die
Yellow Brick Road
CONTACT US